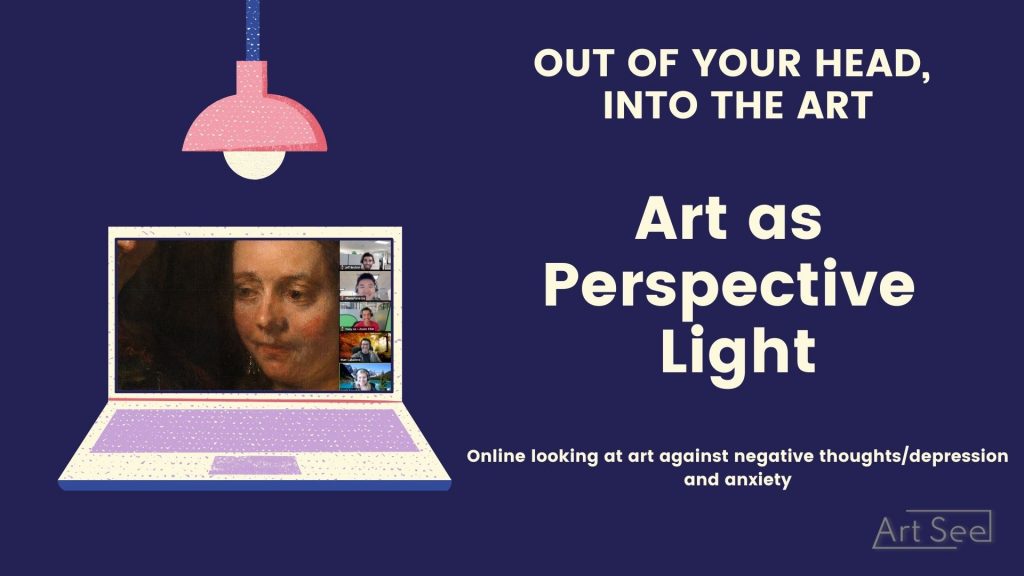 Do you want to work on changing your negative thoughts in an accessible and familiar environment? Then Art as Perspective Light is for you!
WHAT IS ART AS PERSPECTIVE LIGHT?
A.a.P. Light is an online version of Art as Perspective. So people don't walk around in a physical museum but look at art in an online environment. This has some advantages:
From your own home
More anonymity
You can zoom in as close to the artwork as you want
A.a.P. Light can continue during a lockdown
Introduction to the concept
Artworks from all over the world
A group will not be larger than with a normal Art as Perspective tour and therefore consist of a maximum of 6 participants. Together we will look at 3 artworks in +/- 1 hour where I will ask some questions, which help you, and the rest of the participants, to look better and change the perspective on your negative thoughts.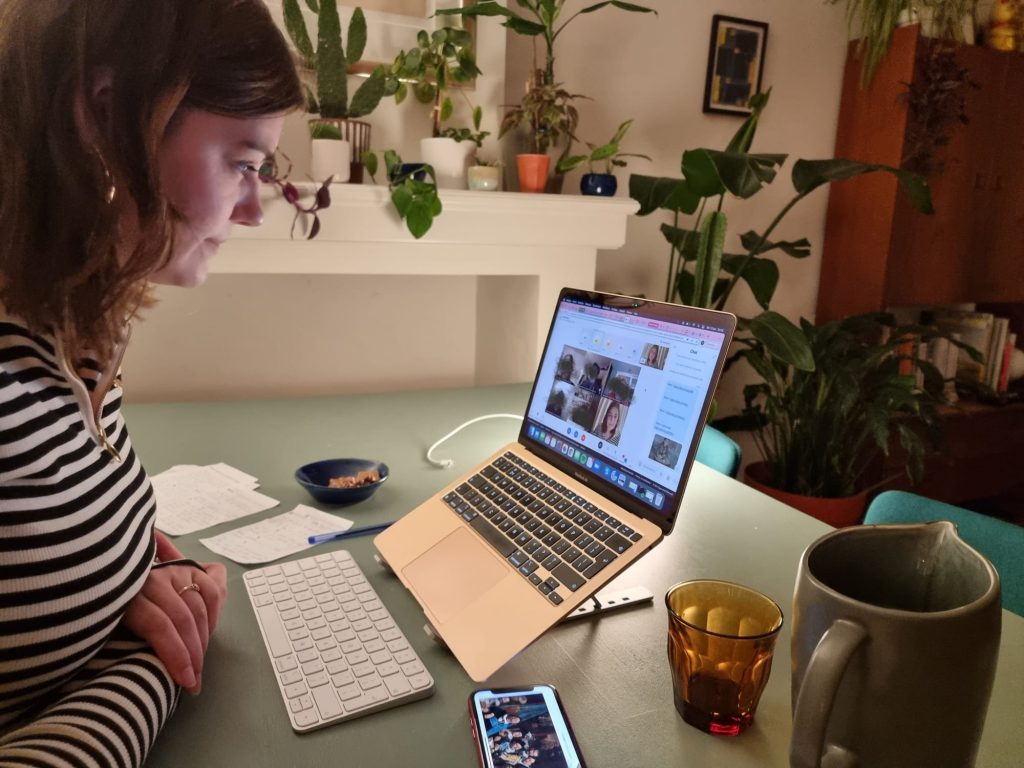 REACTIONS FROM PARTICIPANTS
(TRANSLATED FROM DUTCH)
" Surprising to experience a connection with a group of like-minded people in such a short time about our own vulnerability by looking at art."– Yvette Gorter
" I think this is a very nice creative way to:
1. Talk about feelings indirectly.
2. Share what's on your mind
3. Gaining insight into other perspectives
4. Being challenged in your thinking by, for example, coming up with a story before the scene
5. You become indirectly more aware of yourself: thoughts, feelings, behavior"
– Gerda Noordzij
WANT TO PARTICIPATE?
Art as Perspective Light sessions are in Dutch. However, if there is enough interest, I am more than happy to organize an A.a.P. Light session in English. 
At the moment all sessions are on request. So if you want to follow an Art as Perspective Light session with your students, colleagues, family, etc. please contact me for the possibilities.